Now, baby, it's never... all over again.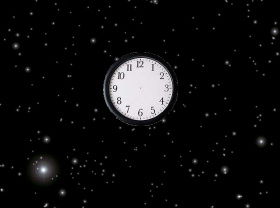 F
orever... never.
They're kind of functional equivalents. Both seemingly impossible yet, maybe paradoxically, absolutely necessary for our understanding of possitibility.
And they rhyme, better yet.
Didn't I just post a version of this song about one month ago? You can answer that yourself by looking just below to the list of previous versions, but, wait, I'll save you the trouble: yes, yes, I did. And that version
did
have mandolin -- but the mando was playing an accompaniment filigree on that one... and I thought the small, thin sound of the mandolin as solo accompaniment gave the song a certain programmatic poignancy...
Anyhow, it's
my
blog/podcast and I can do what I damn well want... and that's yet another version of this slim-as-a-diet-wafer song.


Now, Baby, It's Never
download
[ 3.1 mb]
192 kbps
play
[broadband]
AYoS radio
[broadband]
more stream & DL options
previous versions
Sunday, December 11, 2005
Thursday, February 09, 2006
Saturday, November 11, 2006
Sunday, January 27, 2008
lyrics
Now, Baby, It's Never
(C)2008, TK Major
Everything you say
seems to mean goodbye
Though we talked forever
I never did know why
Now baby its never
our time wont come again
This time forever baby
This time it's the end
Tonight when you kissed me
it burned me to my soul
Everything I thought I knew
was all a lie I know
Now baby its never...
I walked along the aqueduct
just before the dawn
The sun looked old and tired as it came up
but at least the night was gone
Now baby its never...
(C)2008, TK Major